Feb 20, 2023 | The Mountain In My Mind
The Mountain in My Mind is a ski and snowboard film about mental health. Directed by John Padilla, who lost his 15-year old brother to suicide, this breakthrough film is the first of its kind to interview skiers across the "Suicide Belt" in the Rocky Mountain Region of the United States.

Topics include: Suicide, Depression, Anxiety, Bipolar Disorder, Sexual Assault, Substance Abuse, Domestic Abuse, Eating Disorders, Body Dysmorphia, etc.

The film features nearly 50% men and 50% women and has all types of skiing, including: urban/street skiing, ski mountaineering, sled/snowmobile-assisted skiing, terrain park skiing, snowboarding, pillow skiing, powder skiing, resort/in-bounds skiing, and more! We travelled to British Colombia, California, Washington, Colorado, Montana, Idaho, Utah, Wyoming, Oregon and Nevada and interviewed selected folks on their experience with mental illness and then enjoyed and filmed our shared passion for skiing
Jan 19, 2023 | Ezra: May His Memory Be For A Blessing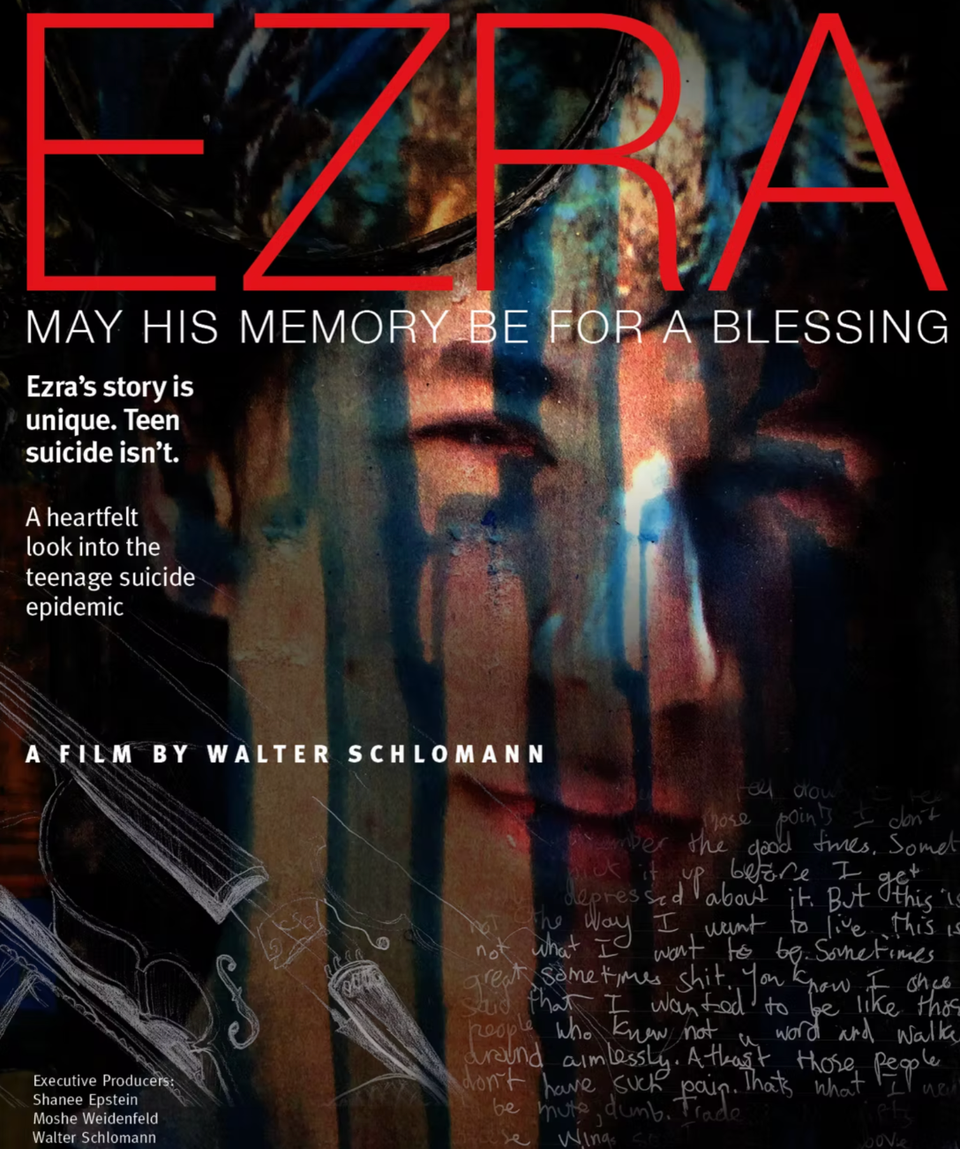 In 2009, just a month shy of his 17th birthday, Ezra Weidenfeld took his own life, becoming one of the approximately 5,000 teens to die by suicide each year in the USA. His parents, Shanee Epstein and Moshe Weidenfeld, together with Walter Schlomann, have created a film and a series of programs to provide a resource for mental health education and to support other families dealing with grief and loss around suicide. May his memory be for a blessing.
To learn more, please visit the link below. 
Check out this article about Ezra's film below!
New documentary about teen's suicide hopes to tackle stigma associated with mental illness
Sep 18, 2019 | Seven Generations 
Sep 18, 2019 | Heart of the Land