November 10, 2023 | Reaching Everyone Preventing Suicide raises $75,000 at fundraiser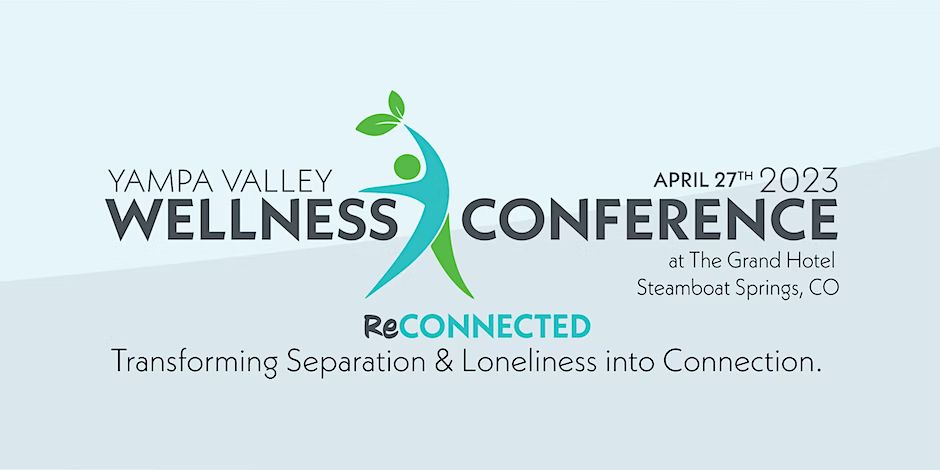 Yampa Valley Wellness Conference
Since 2015, The Yampa Valley Wellness conference has drawn participants from professional backgrounds such as behavioral health and associated disciplines, non-profit organizations, education, and business, as well as interested community members in Routt County and beyond. During keynote and breakout sessions, experts share cutting edge information, methods, and tools to support the work and lives of participants.
Engage participants in active learning experiences and connection

Acknowledge the impact of COVID-19 on behavioral health in general

Examine separation and loneliness for individuals, and across relationships and systems

Highlight connection and community as antidotes to COVID-19-associated experiences specifically, and in other areas
March 10, 2023 | Bowling fundraiser to benefit Steamboat nonprofit, honor late mental health champion this weekend
Jan 20, 2023 | MTN Mornings: Steamboat Update
July 17, 2022 | Deaths by suicide in 2021 hit peak again in Routt County
Sep 13, 2021 | Letter: 8 suicides occurred this year in Yampa Valley; REPS launches endowment fund to provide support for community
Aug 29, 2021|The Longevity Project, Part 1: Suicide is preventable
1 hour could make the difference between life and death
Dec 7, 2022 | Donating to local nonprofits 'more important than ever' this Yampa Valley Gives Day, set for Tuesday
Dec 7, 2020 | Hang in there: Impact of mental health challenges is wide, but so are resources to help
Sep 19, 2020 | REPs helps with access to multiple local resources!
Jun 9, 2020 | Colorado Group Realty launches matching donation campaign
Apr 13, 2020 | Steamboat Pilot & Today: Local Resources Available
Apr 12, 2020 | Colorado OFFICE OF SUICIDE PREVENTION- Resources and Tips during the COVID-19 pandemic
Mar 15, 2020 | 'Man Therapy' Uses Bingo To Help Prevent Suicides
Sep 30, 2019 | ASIST training coming soon!
We are holding another ASIST Training on November 8th and 9th at UC Health. Interested individuals can contact Mindy Marriott to register at 970-846-8182 or repssteamboat@gmail.com