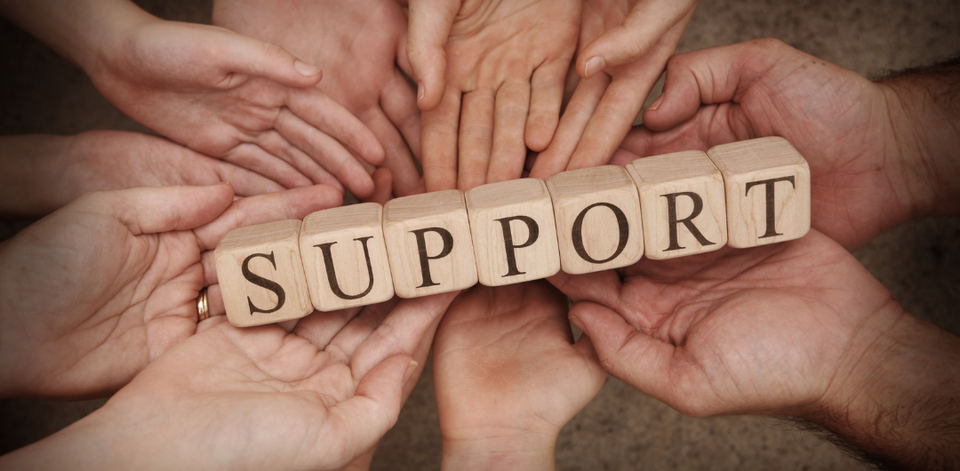 Loss Assistance
For those who have lost a loved one to suicide
REPS' Loss Assistance is a compassionate initiative aimed at providing much-needed support and assistance to the family and friends who are left behind after a suicide has occurred. This program is designed to help these individuals navigate the complex emotional and practical challenges they face during this difficult time. It can change on a case-to-case basis depending on the needs of those affected. We are there to support YOU.
Program Services
Support: We provide support for the family and friends affected both during and after the loss has occurred. A REPS staff member can arrive on scene along with law enforcement and the coroner to assess the situation and provide immediate support.

Site Clean-Up: REPS works closely with ServiceMaster to provide clean-up at the site so that the family does not need to worry about the financial, physical, or mental burden of this.

Temporary Housing: We know this can be quite traumatic and sometimes it may not be healthy and/or safe for folks to stay at their home. We offer housing or hotel stipends if family or friends are displaced from their home during this time.

Meals: Depending on the situation, it may be too much to grocery shop or cook after the loss of a loved one. We want to make sure that those left behind are never left without a meal. REPS will help support the family by providing groceries and meals when in need.

Memorial Service: Planning funeral arrangements, memorial services, celebrations of life or other ceremonies in honor of your loved one can be extremely overwhelming. REPS is here to support you through making those arrangements.

Counseling and Therapy: REPS contracts with over 50 providers in our community. We provide 5 sessions of FREE counseling with any of our contracted providers. Counselors are available to provide one-on-one or family counseling sessions to help survivors process their grief and other complex emotions. Dr. JoAnne Grace is one of our amazing providers and specializes in grief counseling, neuro-health and spiritual healthcare. We recommend her to anyone struggling with a recent loss and needing to work through grief. More information can be found HERE.

Support Groups: We work closely with Northwest Colorado Health who offers a Community Grief Support Group.
"We offer ongoing support groups that are open to the community. Meetings focus on understanding death and honoring connection with a deceased loved one while making a healthy transition into life without that person. Participants share and explore their grief in a comfortable, supportive setting among others coping with similar losses." Meeting days and times are listed below. More information about these groups can be found HERE. 
Grief Group Support Routt County:
1st/3rd Tues of every month at 11:00am - 12:30pm at the Heart of Steamboat Methodist Church Fireplace Room for tea and chat. 
2nd/4th Tues of every month 5:00 – 6:30 pm at the Heart of Steamboat Methodist Church Fireplace Room for creative arts grief activity. QiJong by Cheri on 4th Tuesday of every month.
1st/3rd Monday of every month 3:00 - 4:00pm at the Hayden Public Library (starting June 5, 2023)
Grief Group Support Moffat County:
Grief Groups are currently on hold in Moffat County. For more information on bereavement resources please contact Dr. Jo Anne Grace at 970-846-8319.
For more information about upcoming support groups, contact Dr. Jo Anne Grace in Routt County at 970-846-8319. If you are unable to attend groups in-person, please feel free to contact us and schedule an individual time together by phone, zoom or in person.
There are many virtual support groups available as well. REPS is happy to help connect you to those groups if that is something you are interested in. Charlie Health is an incredible resource for ages 11-33 who need additional support. More information about Charlie Health can be found HERE.

Suicide Prevention Advocates (SPA): Our SPA program is made up of trained volunteers, many of which have lived experience with suicide and trauma. These volunteers are here to support community members who are struggling with suicide ideation, have attempted, and for those who have lost a loved one to suicide. They are here to provide an additional layer of support whether that is regular check-ins, attending appointments, or really whatever the client needs. More information can be found HERE.

Resources: REPS has a multitude of resources for dealing with struggles after the loss of a loved one. We are happy to provide you with any resources that can be helpful going forward as well as researching additional resources to support you in any way we can.

Trainings: Sometimes the loss of a loved one to suicide motivates those left behind to become trained in suicide prevention and crisis in order to prevent further suicides in our community. If you are interested in becoming trained, REPS offers 4 trainings at all different levels for anyone who wants to make our community a safer place. More information can be found HERE.

Tailored Support: Each survivor's needs are assessed, and a personalized support plan is created to address their specific emotional and practical needs.

Collaboration: The program collaborates with mental health organizations, schools, and community groups to extend its reach and provide a holistic support system.
Program Impact
REPS' Loss Assistance aspires to achieve several positive outcomes, including:
Reducing the stigma surrounding suicide and mental health.

Empowering survivors to cope with their loss and advocate for mental health awareness.

Increasing awareness of the warning signs of suicide.

Providing a safe and supportive community for those affected by suicide loss.
REPS' Loss Assistance is dedicated to providing compassionate, comprehensive, and ongoing support to survivors of suicide loss. By addressing the emotional, informational, and community needs of those affected, this program aims to contribute to a society where individuals are better equipped to support each other and prevent future tragedies.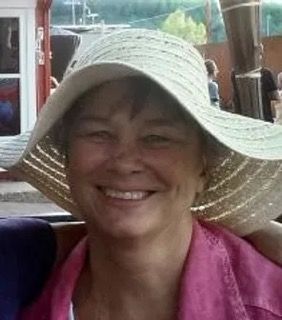 Support Group Leader & Grief Counseling Specialist | JoAnne Grace - Ph.D.
For more information or to learn more about Dr. JoAnne Grace, please visit her website below.
Open Community Support Groups
PDF
These support groups are all offered by Charlie Health, open to the community, virtual, and completely FREE!
Click the link or image to download this document and view more information.